GREENSKY + CO. IS SO EXCITED TO PRESENT:
SHINE
SEMI-CUSTOM BRANDS + WEBSITES
A revolutionary new way to get a customizable, high end brand and website at just a fraction of the cost.
Simply pick a brand style, color palette + the design elements that suit you best, submit your content, and we'll build your new website in just two weeks!
Ditch the DIY Sites
Tired of wasting hours on a DIY site that never ends up looking as great as the demo?
Our sites are built FOR YOU. Simply choose your style, color palette and design options, and we'll create a gorgeous site, just for you!
High End, High-Conversion Websites
We've spent the last 13 years refining and implementing the same website strategies used by 6-and 7-figure coaches.
These best practices are built into every website we design.
Launch in Just 2 Weeks!
Your site will go LIVE just two weeks from the receipt of your content and photos.
You'll receive a guided workbook with useful prompts and strategic tips to help you create client-converting content with ease.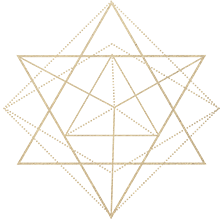 "I've spent countless hours on a DIY website, but I'm embarrassed to send people to it…"
"I'm great at what I do, but my website just isn't converting."
"I feel like I'm getting lost in the crowd. How do I create a standout brand?"
"I love G+Co. websites (and could really use some help with planning and content development!) but the fully custom consulting, branding + website package is outside my budget… do you have anything in the $2000 to $3000 range?"
We are so pleased to present the perfect solution for you…
Each SHINE Package Includes: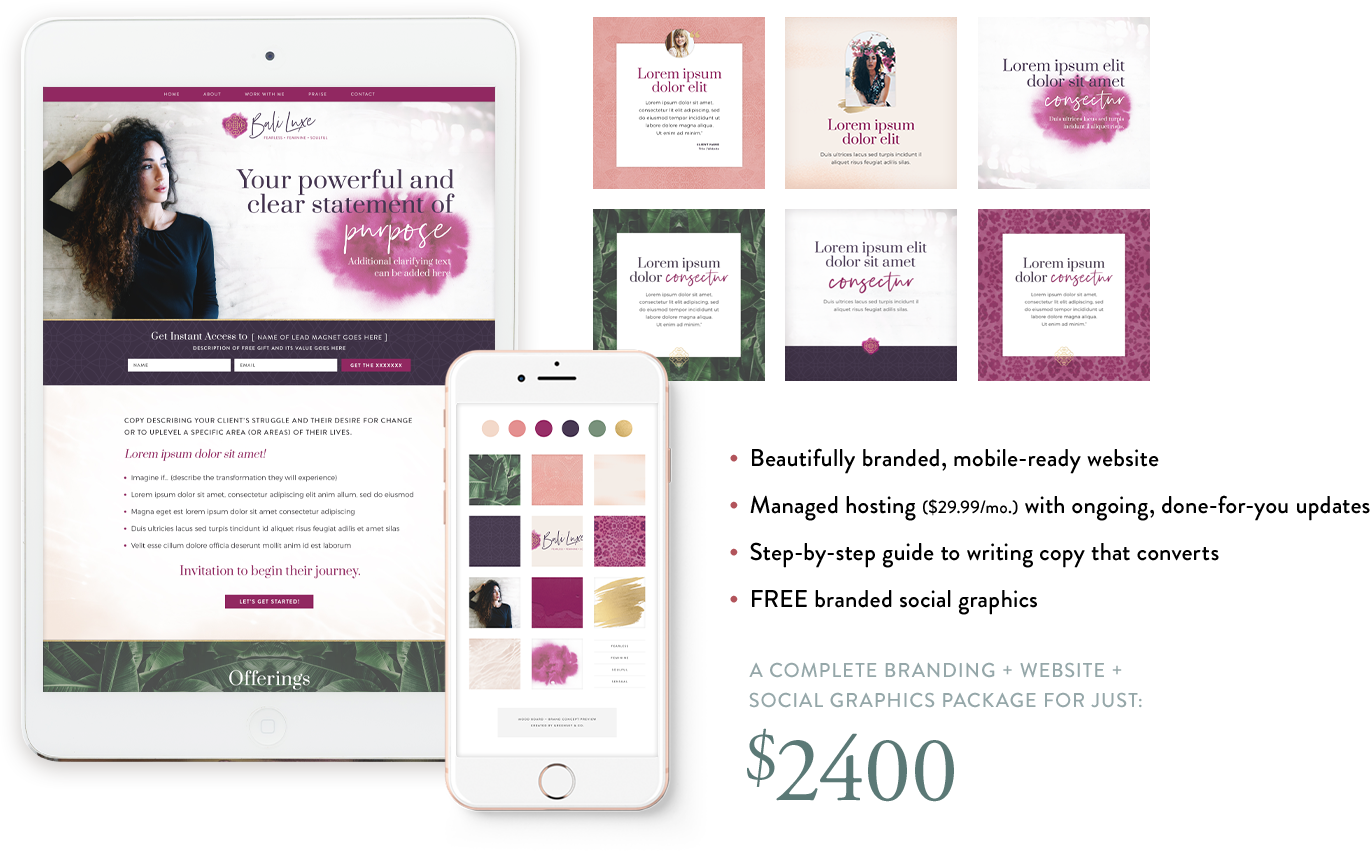 Launch in just two weeks!
Choose the style that best fits your brand from the designs available! You'll have options to change the color palette and some of the design elements as you move on to step 2…
Select a color palette + your preferred design elements (a site preview will be generated as you make your selections). Then simply submit your order and choose a payment plan.
A guided content development workbook + instructions for uploading photos and copy will be emailed to you. Once submitted, we'll have your website ready in just two weeks!
SEMI-CUSTOM BRANDS + WEBSITES
BALI LUXE
FEMININE • SOULFUL • SENSUAL
Refined and feminine with a hint of the tropics, Bali Luxe is an excellent fit for a relationship coach or healer with a global spirit.
GET EXCLUSIVE DISCOUNTS + FIRST DIBS ON NEW BRAND STYLES!
Sign up below to be notified as new designs are available and receive access to exclusive discounts.