CUSTOMIZABLE BRANDS TO SUIT YOUR STYLE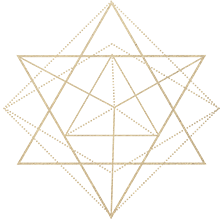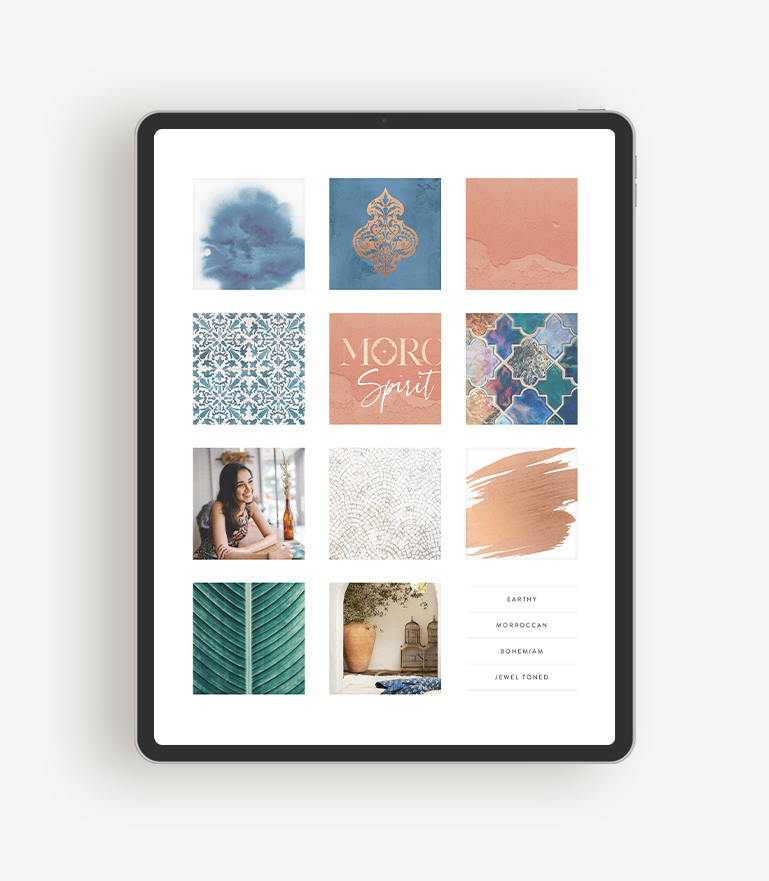 Moroccan Spirit
EARTHY • EXOTIC • LUXE
Earthy and lush, the Moroccan Spirit conveys an exotic, upscale style, perfect for a coach or healer with an adventurous spirit.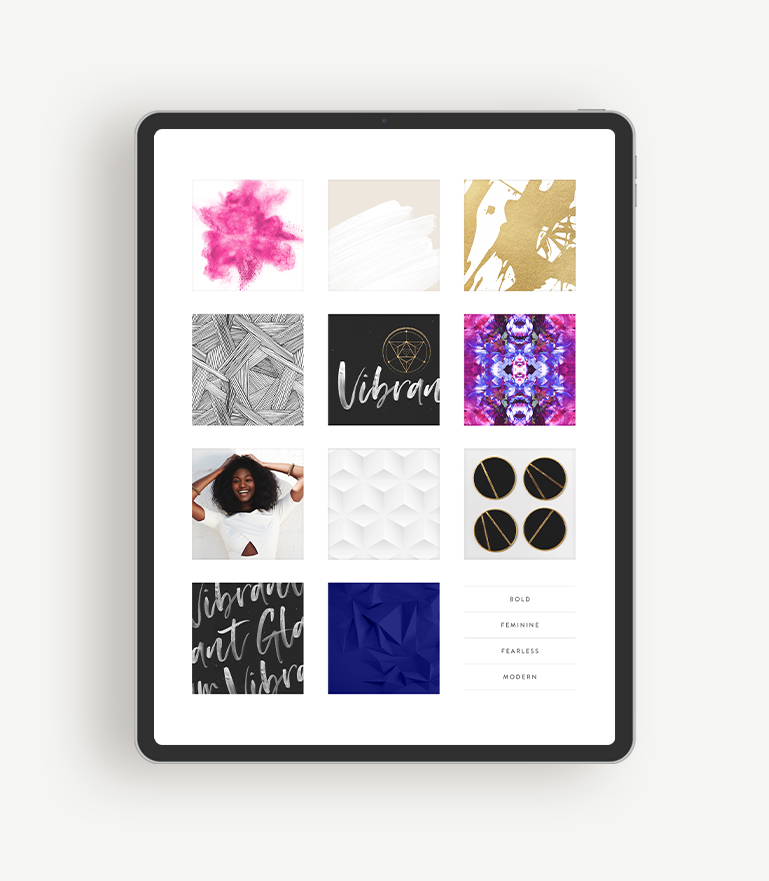 Vibrant Glam
BOLD • FEMININE • MODERN
Bold and energetic, the Vibrant Glam brand is perfect for a powerhouse coach or purpose-led entrepreneur with lots of positive energy.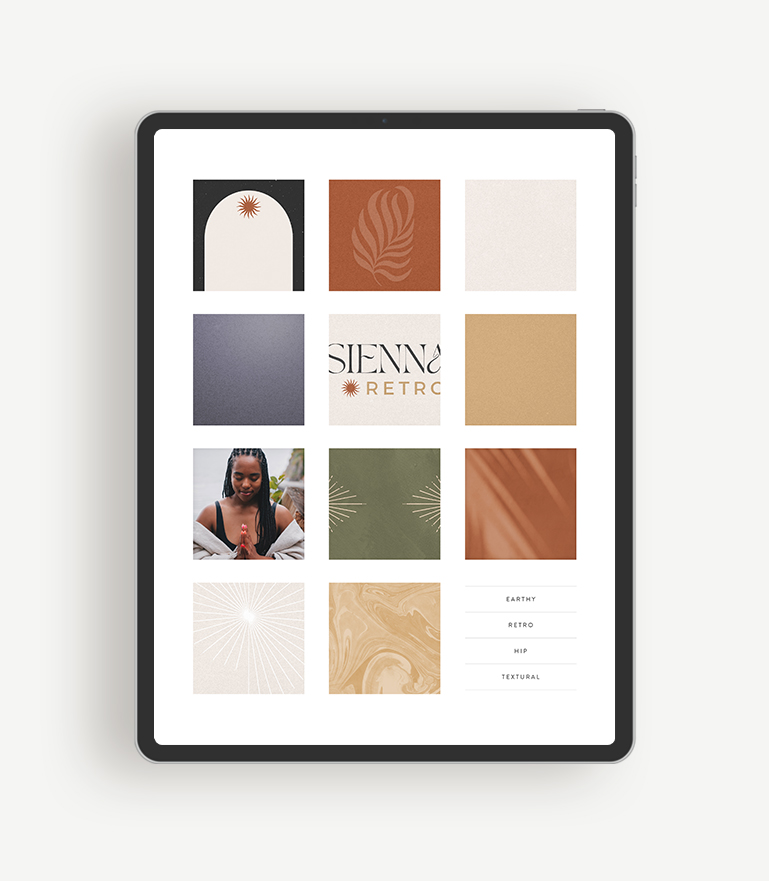 Sienna Retro
EARTHY • HIP • RETRO
Earthy and hip, the Sienna Retro gives off warm and welcoming vibes. This brand is well suited for a coach or entrepreneur with a grounded, yet adventurous spirit.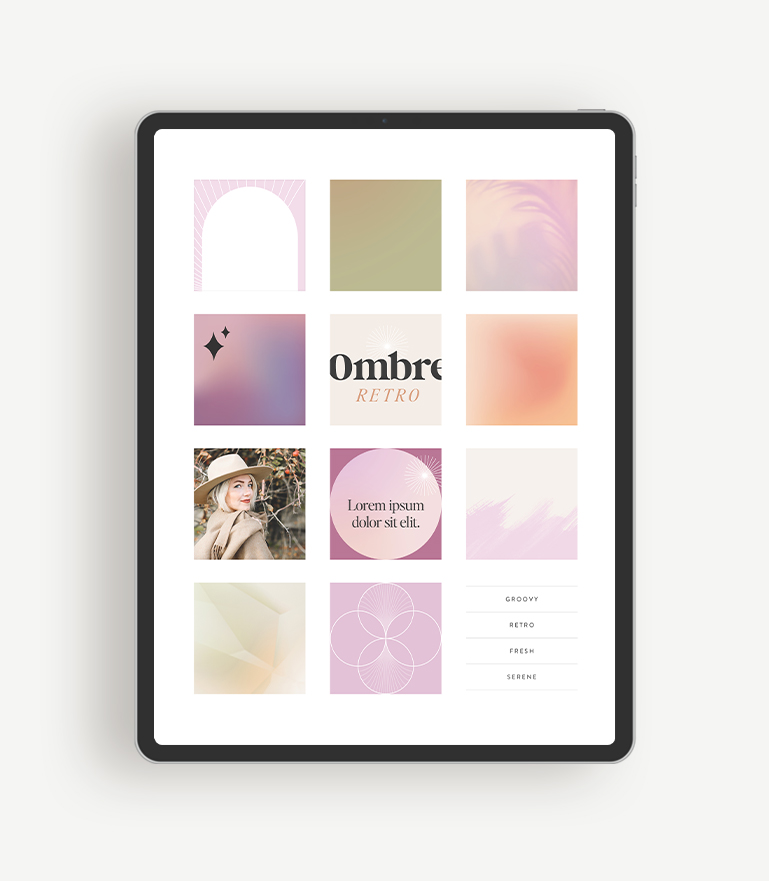 Ombre Retro
RETRO • SERENE • FRESH
Warm and friendly, the Ombre Retro is a fresh take on a retro vibe. Perfect for a coach or entrepreneur with an engaging, laid back style.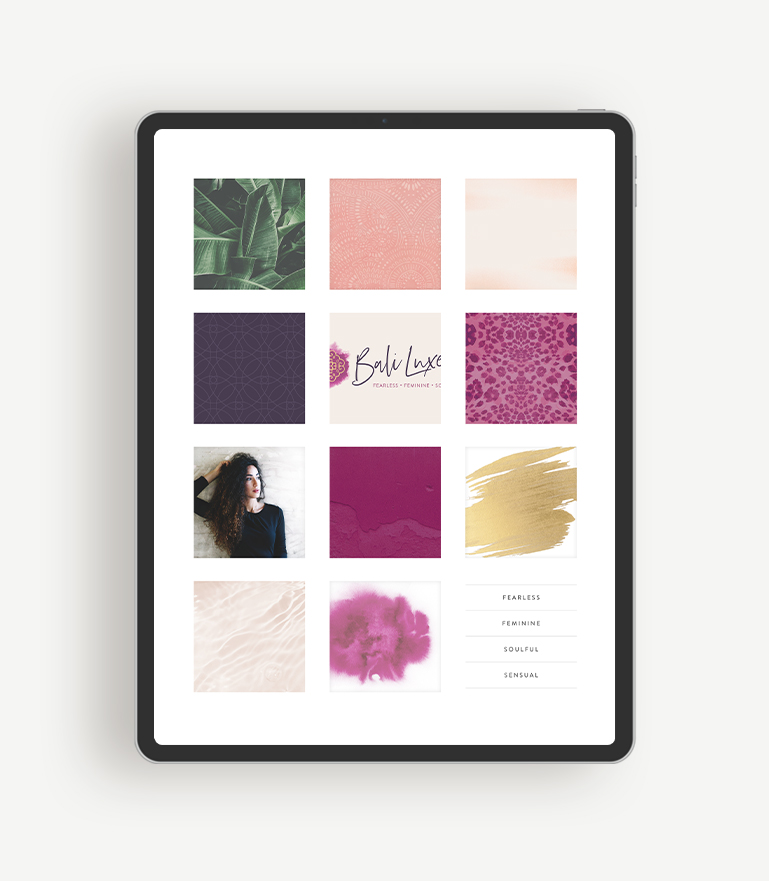 Bali Luxe
FEMININE • SOULFUL • SENSUAL
Refined and feminine with a hint of the tropics, Bali Luxe is an excellent fit for a relationship coach or healer with a global spirit.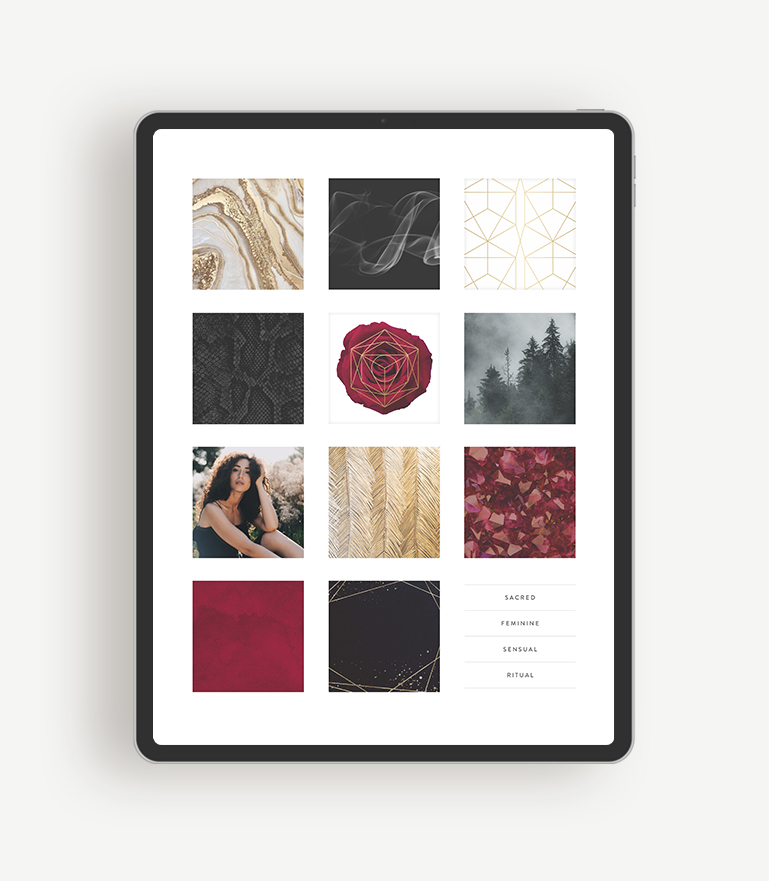 Sacred Forest
FEMININE • SENSUAL • ALCHEMICAL
Shadowy and mystical, the Sacred Forest is a great fit for healers, coaches, and mystics who work in the deeper realms of inner exploration.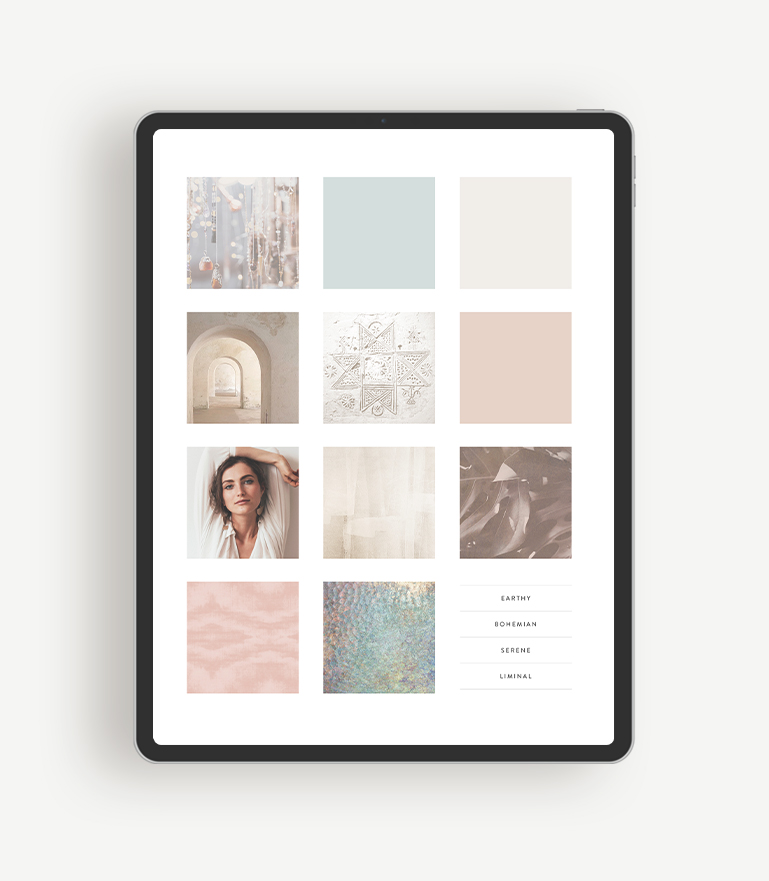 Desert Alchemy
EARTHY • LIMINAL • SERENE
Desert Alchemy conveys an earthy sacredness, ideal for coaches or healers who want to convey a high end, yet subtle and serene vibe.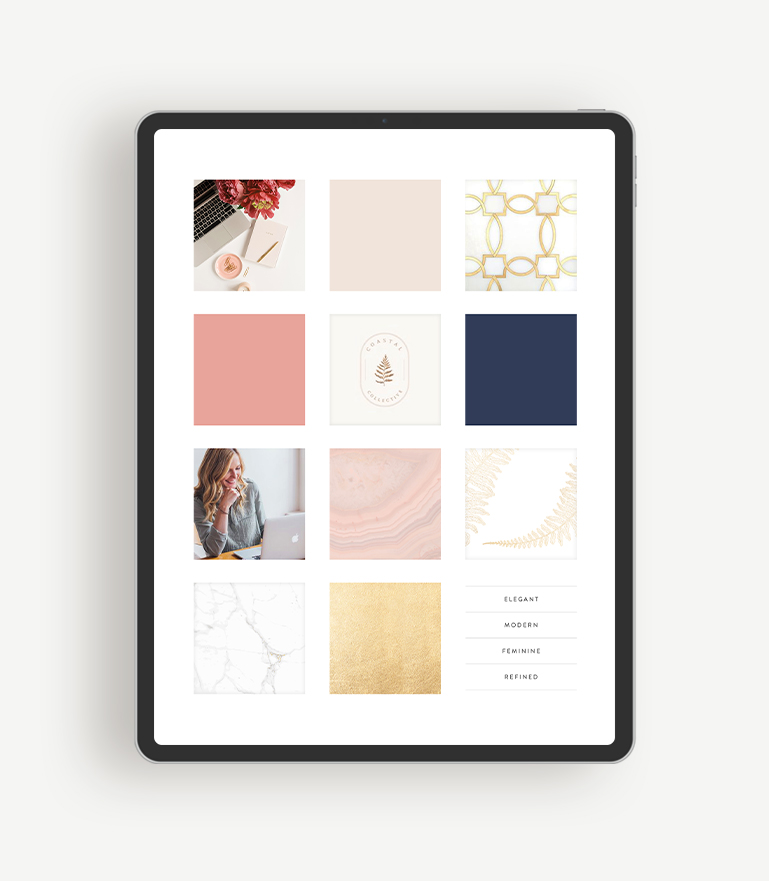 Modern Elegance
POLISHED • FEMININE • ELEGANT
Polished and feminine, the Modern Elegance is perfect for a coach or consultant with a professional, yet friendly and accessible vibe.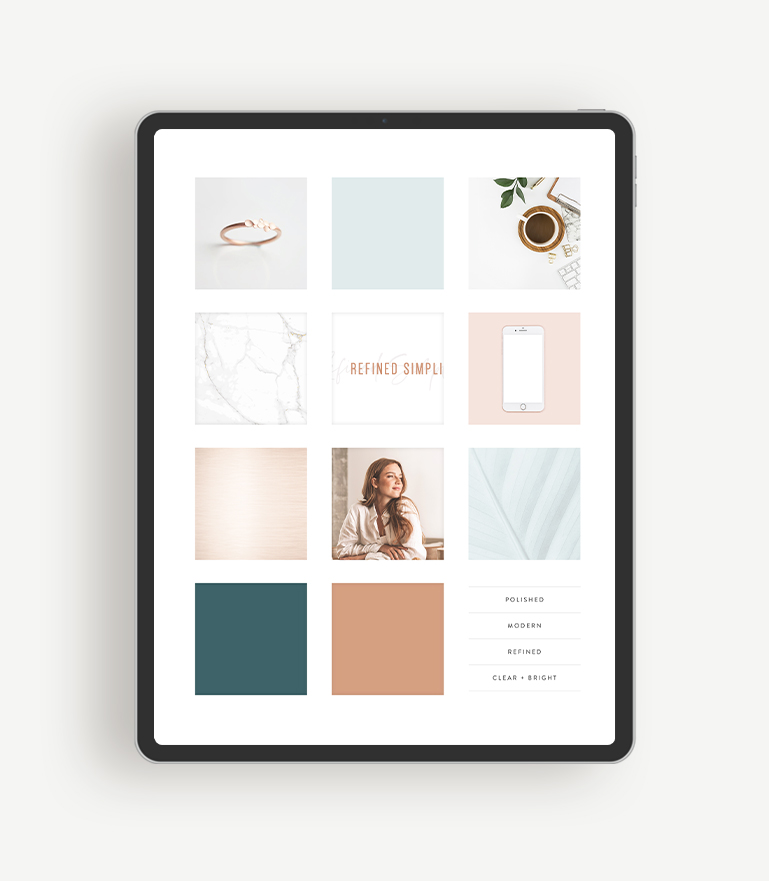 Simple Luxe
CLEAN • ELEGANT • REFINED
Clean and elegant, the Simple Luxe is perfect for coaches and consultants who want to convey a refined and professional vibe.
GET EXCLUSIVE DISCOUNTS + FIRST DIBS ON NEW BRAND STYLES!
Sign up below to be notified as new designs are available and receive access to exclusive discounts.