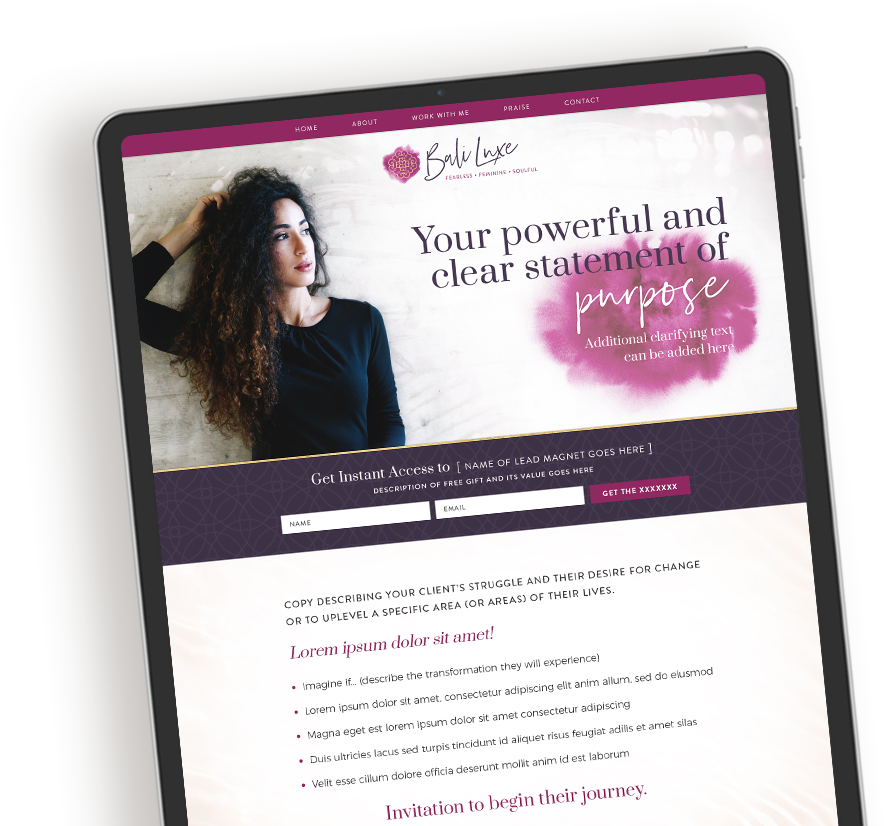 TRY OUR NEW SEMI-CUSTOM DESIGN OPTION!
G
+

Co.
SEMI-CUSTOM BRANDS + WEBSITES
As we patiently await our custom software build to enable online ordering + customization and fully self-guided content development process…
We're offering a limited time opportunity to receive a semi-custom website AND one-on-one design and content consulting with Amy for a fraction of the cost of our fully custom brands + websites!
Extra Customization
You're getting in early before the options are set in stone! Customize your color palette and design elements to your liking without paying extra!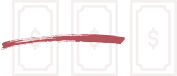 Affordably
Priced
Our semi-custom websites incorporate the same best practices and strategic layouts as our fully custom websites, at a fraction of the cost.

Launch in Just 4 Weeks!
Amy will help you create client-converting content with ease…then we'll take your new website LIVE just 4 weeks after finalizing your content!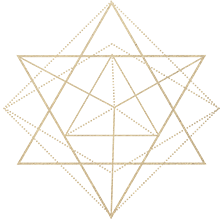 Get a gorgeous, standout brand at a fraction of the cost?
Finally have a website that easily attracts and CONVERTS your ideal client?
Eliminate website shame once and for all, allowing you to feel fully confident promoting your offerings to potential clients and collaborators?
We have the perfect solution for you…
G
+

Co.
SEMI-CUSTOM BRAND + WEBSITE + CONSULTING
A beautifully branded, mobile-ready website
Managed hosting ($29.99/mo.) with ongoing, done-for-you-updates
FREE branded social graphics
A 1 hour design + customization consultation with Amy
A 1.5 hour website strategy and content development consultation with Amy
A COMPLETE BRANDING + WEBSITE + SOCIAL GRAPHICS + CONSULTING PACKAGE FOR JUST
Payment plans available – contact Amy here for more information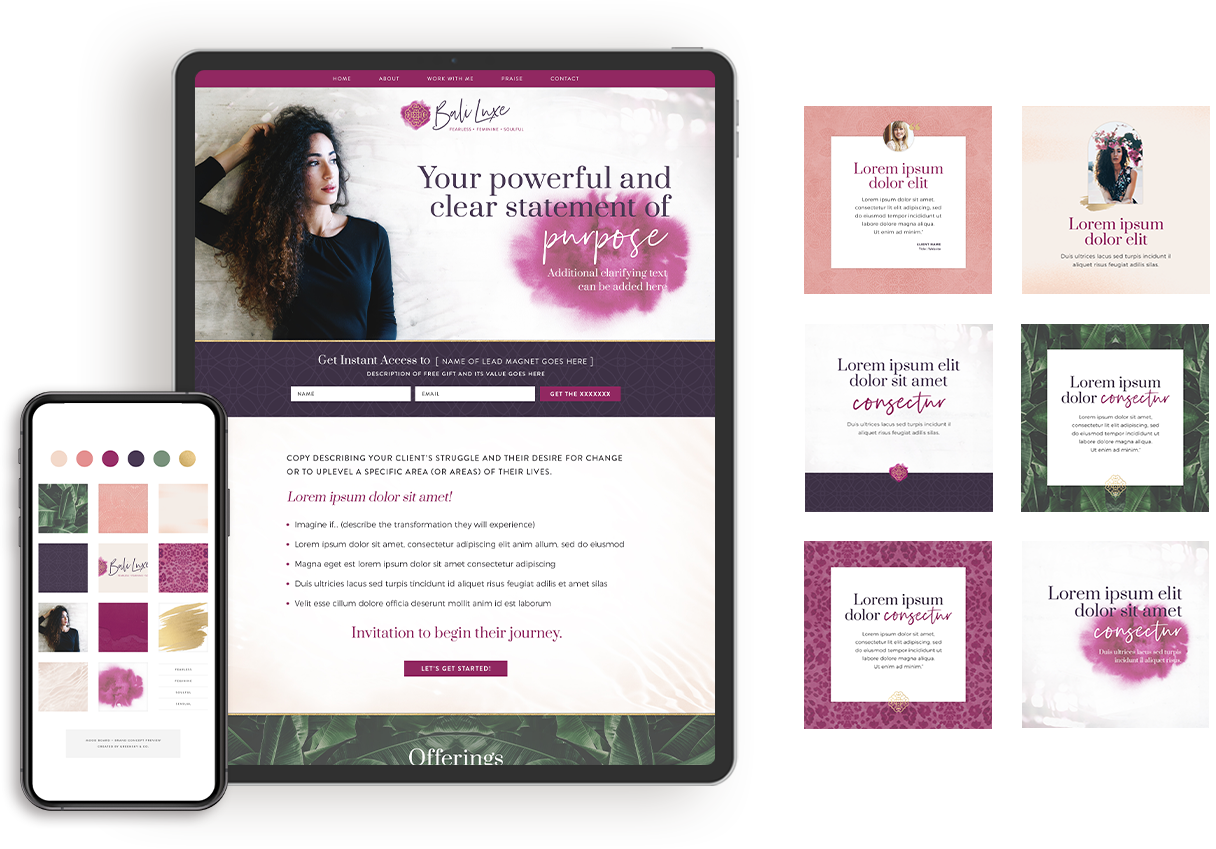 Choose the style that best fits your brand from the designs available! You'll have options to alter the color palette and a few of the design elements during your design consultation with Amy.
Upon purchase, you'll receive an email with a link to schedule your Design + Customization Consultation, where we'll decide on a color palette and make minor modifications to the brand.
We'll guide you with effective website strategies and content assistance to make your site a conversion powerhouse. Once your content is finalized, we'll have your site completed in just 4 weeks.
SEMI-CUSTOM BRANDS + WEBSITES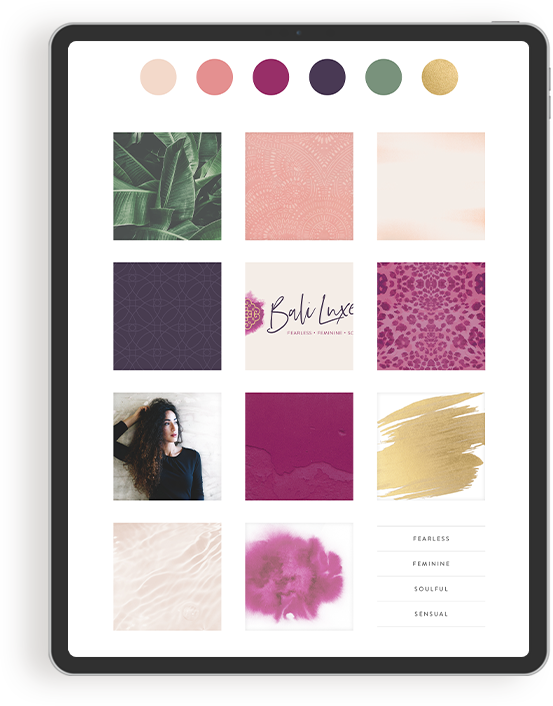 Bali Luxe
FEMININE • SOULFUL • SENSUAL
Refined and feminine with a hint of the tropics, Bali Luxe is an excellent fit for a relationship coach or healer with a global spirit.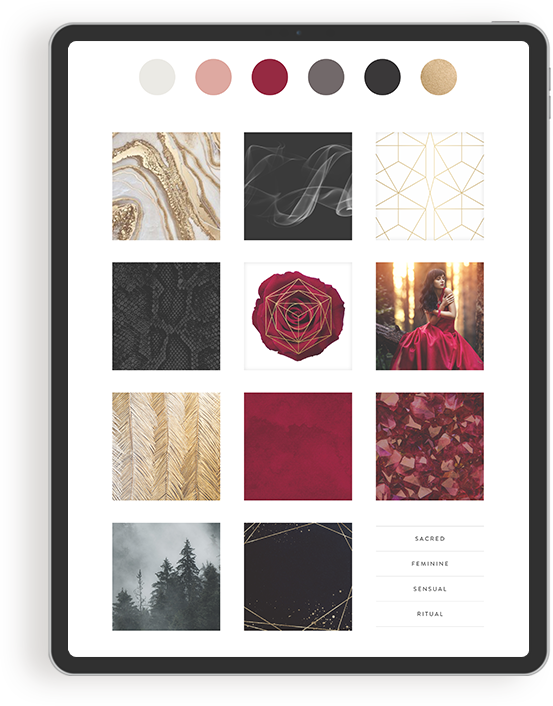 Sacred Forest
FEMININE • SENSUAL • ALCHEMICAL
Shadowy and mystical, the Sacred Forest is a great fit for healers, coaches, and mystics who work in the deeper realms of inner exploration.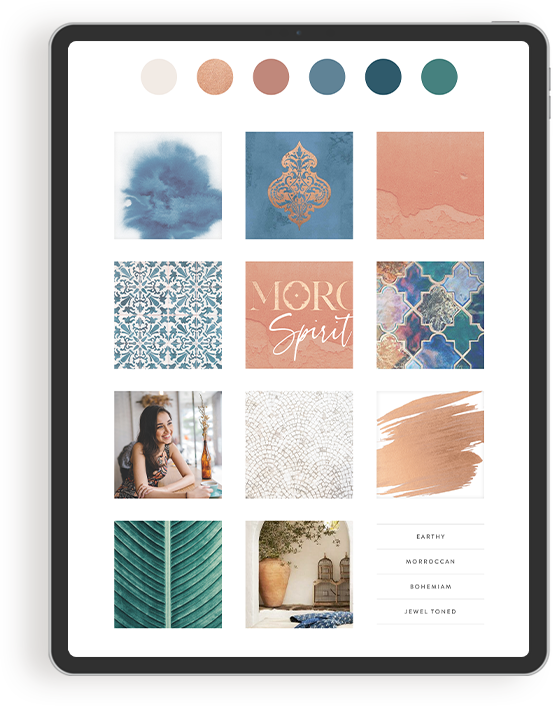 Moroccan Spirit
EARTHY • EXOTIC • LUXE
Earthy and lush, the Moroccan Spirit conveys an exotic, upscale style, perfect for a coach or healer with an adventurous spirit.
FREQUENTLY ASKED
QUESTIONS
Q: HOW DOES THIS WORK?
A: It's simple!
1) Select your preferred brand style
2) Schedule your one-on-one customization session
3) Proceed to checkout
During your customization session with Amy, we'll choose the perfect color palette and discuss design elements you'd like to modify (Please note: extensive modifications akin to a fully custom design may incur additional fees).
A modified brand preview will be prepared for you. Once approved you'll be prompted to schedule your content development session. During your one-on-one content development session, you'll be assisted in creating copy that will effectively convert your ideal client.
As soon as your copy is finalized, simply submit your content and photos (a link will be provided to you!) and we'll build your gorgeous new site in just 4 weeks. 😊
Q: DO YOU OFFER PAYMENT PLANS?
A: We have two payments options for the G+Co. Semi-Custom website packages.
You may either pay in full upon checkout, or break it into two payments: a 50% deposit, with the remaining 50% due upon completion of the site build.
Q: WHAT'S INCLUDED IN MY G+CO. PACKAGE?
A: Your G+Co. Semi-Custom website package includes a beautifully branded, built-for-you and mobile-ready WordPress website with the following pages: Home, About, Work With Me, Testimonials, and Contact.
The package also includes a 1-hour design + customization consultation with Amy, plus a 1.5-hour website strategy + content development consultation. Both sessions are one-on-one and conducted over Zoom.
After you've submitted your content, we'll add our special touch, polishing up your images and layout to make sure your copy and photos integrate beautifully.
You'll also receive six branded and editable social media templates (created for you on Canva) so you can more easily maintain brand consistency and start promoting your new website and offerings right away!
Q: CAN I MODIFY A BRAND TO BE PERFECT FOR ME?
A: Each of our brand styles has been professionally curated by Amy, but we invite you to make it your own! You'll have the option to modify the color palette to reflect your personal brand style, and you may up to 2 background graphics and up to two brand elements or icons. (More extensive modifications–akin to a fully custom design–may incur additional fees).
A custom logo can also be created for your project for an added fee (please discuss details with Amy to receive a cost assessment).
Q: WHAT IF I NEED ADDITIONAL WEBSITE PAGES?
A: Not a problem! Simply check out as usual, then let Amy know during your first scheduled session that you'd like to add pages to your website package. A reasonable fee (commensurate to the complexity/size of the additional pages) will be assessed at that time and invoiced separately.
Q: DO YOU OFFER ONGOING SUPPORT AFTER MY SITE IS LAUNCHED?
A: Yes, absolutely! Your managed hosting plan ($29.99/month) includes ongoing WordPress and plugin updates, speed monitoring and optimization, and you'll receive up to 30 minutes of personal support each month as part of your package.
Additional support is also available on an ongoing basis. We can modify or add on to your site even after it's completed. We're available for copy and image updates, page additions, and website technical support.
We also offer custom design services. As your brand evolves, we're happy to incorporate changes into the original site, and we can also provide additional custom design services such as social graphics, ebook designs, and more.
Q: AM I REQUIED TO HOST MY WEBSITE WITH GREENSKY + CO.?
A: Yes. In order to streamline the development process, all G+Co. semi-custom sites are hosted on our own fully secure business class server. This also allows us to easily provide tech support, make needed updates and ensure the most recent version of WordPress and applicable plugins are running at all times, keeping your website functioning beautifully.
This monthly fee also includes up to 30 minutes of technical support or updates to your site each month as needed.
Q: WHAT'S INCLUDED IN MY HOSTING FEES?
A: The $29.99/month hosting fee include high speed, fully secure business class hosting, an SSL subscription, 24/7 website monitoring, website speed monitoring and optimization, and up to 30 minutes of complimentary tech support each month.
Q: WHEN AND HOW DO I SUBMIT MY COPY AND PHOTOS?
A: You'll receive the link to the content submission portal upon completion of your content development session (…or sooner if you have your content ready to submit before then!)
You'll receive a link to our easy to use content upload wizard, which will prompt you to submit your content, page by page.
—
Please note: Once you've booked your project, we'll set aside two months from your initial design + customization session for your project timeframe. We require you to submit your website copy and photos within this 60 day period in order for us to manage our website bookings appropriately.
If you exceed this window for submitting your content, you can simply reinstate your project (extending it for another 60 days) by paying a $150 reinstatement fee.
If you do not choose to reinstate your project, at the end of the 60-day window your site will be built with the style, color palette and design options you had selected, but with filler/dummy text and photos in place of your content. At that time, you may update or add your content yourself, or you can choose to reinstate your project at a later date of your choosing.
Q: HOW QUICKLY WILL MY NEW WEBSITE BE READY T LAUNCH?
A: Once you've submitted your finalized website copy and photos, we'll have your site built within four weeks!
Q: DO YOU OFFER A GUARANTEE ON THE SEMI-CUSTOM SITES?
A: No, we do not. Due to the reduced cost and pre-established website layouts and brand designs (allowing for a preview of both the brand board during the customization phase + the branded website preview on our site), we do not offer guarantees or refunds.
However, if you are interested in a 100% guarantee that you will absolutely love your brand and website, our fully custom packages DO come with this assurance! The higher investment, custom nature of the designs, and time investment with the fully custom packages enables us to ensure your complete satisfaction. 😊